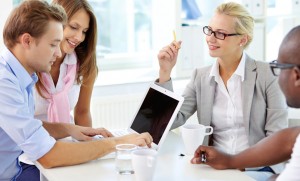 YOU REMENBER WHEN YOU WERE 16 YEARS OLD?
JOIN SENIOR VOLUNTEER PROGRAM BUSINESS OF THE BASQUE COUNTRY!
About LanAldi?
It is a day in which 1st year secondary school students accompany professionals as they perform all their activities.
The idea is to expose young people to a typical workday, albeit providing an overview of the sector, of future opportunities and achieving, as far as possible, a connection between education and professional performance. Another goal is to highlight a culture of effort and hard work to achieve goals.
Objective:
Provide students with a new perspective on the importance of education and training.
Develop skills.
Close the gap between education and the professional sphere.
[one_half][/one_half]
Requirements:
Prepare a working day with the most significant and challenging activities for students. Review industry trends and the professional skills required.
The professional will be responsible for providing the youth with a meal during the workday.
Although you can visit other departments, this is NOT a guided tour.
See the Manual for Professionals.
Dates:
Pre-registration for professionals is open all year.
Students may contact you at any time throughout the year.
This will also depend on the number of vacancies you have offered.
Other:
All students will be insured for the day at the expense of the Novia Salcedo Foundation.
You can host as many students throughout the year as you wish, but no more than 2 on the same day.
Students will choose your vacancy and contact you via e-mail.
How do I sign up?
If you would like to sign up for this edition, please access the system and UPDATE DATA
The purpose of this form is to collect the personal information of the professionals volunteering to host young people for one day via the Lanaldi programme.
Pay special attention to the fields marked by asterisks.
If you would like to host a young student:[button4 size=»medium»  color=»#C8C8C8″ link=»inscripcion-profesionales»] Complete the inscription [/button4]
Program promoted by Fundación Novia Salcedo