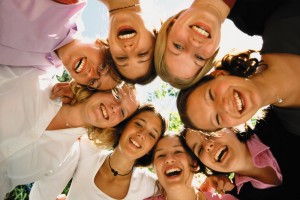 About LanAldi?
Would you like to experience a day in the life of a professional dedicated to finance, medicine, design, fashion or accompany a person who has set up his own company?
LanAldi is a guidance programme that will help you address many of your questions regarding your future career by performing a number of activities in class and having the opportunity to accompany a professional in the field of expertise you choose.
Objective:
The aim is to offer professional guidance before you go on to higher education.
How does the programme unfold?
It is divided into three actions:
Action 1 – We shall work in teams in the classroom using systems and videos to develop professional skills such as proactivity, responsibility, creativity, communication and various work-related aspects, such as customers, creating value, communication channels, revenues or expenses.
Action 2 – You will have the opportunity to accompany a professional at work for one day.
Action 3 – Back in the classroom, you can share your experience with your colleagues, concentrating on the work performed in Action 1.
How can I participate in Action 2?
1. To take part in Action 2 you will need signed authorisation from your parents/guardian.
2. Register on-line but pay special attention to the «field» and «cover letter» sections.
3. Once you click on "Register», a list with available professionals that adapt to your interests will be displayed. Think carefully and choose the one that you find more interesting.
4. After selecting one, that person's contact details will appear. Contact him/her via email to introduce yourself and set a date for the visit.
5. Be responsible because reserving a vacancy and then not turning up is denying other students an opportunity.
Other:
Plan you visit to the work place in advance and organise the day taking your other daily activities into account (languages, sport, music…). Use your mobile phone in a professional manner.
All students will be covered by an insurance policy on the day of the visit.
The primary channel of communication with the professional will be via email; however, if you consider appropriate, you can exchange mobile phone numbers in case there are any unexpected incidents (change of date, emergency, delays…).
 [button4 size=»medium»  color=»#C8C8C8″ link=»inscripcion-jovenes»] Sign up on-line to participate [/button4]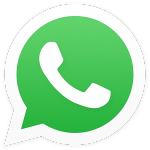 Do you have any question?
Contact us:
Whatsapp  629 675 335
(The data provided will be treated in accordance with the criteria set out in the Data Protection Act and will not be used for purposes other than program)
Program promoted by Fundación Novia Salcedo